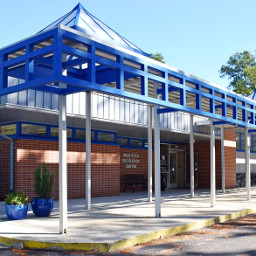 Dean Road Rec Center
307 S Dean Rd
Phone: (334) 501-2930
Hours:

M-F: 8AM-5PM

Elizabeth Kaufman
Special Programs Coord
Phone: (334) 501-2939
Email: ekaufman@auburnalabama.org
Parents/Athletes:
The Lee County, AL Special Olympics program is open to participants 8 years of age and older who live or attend school in Lee County, AL. Athletes do not have to be associated with a local school in order to compete, but must meet the age and medical requirements.
Athletes are allowed to participate in any of the following events: Aquatics, Athletics (Track and Field), Basketball, Bowling, Cycling, Flag Football, Golf, Powerlifting, Softball, and Volleyball. Most athletes in the Lee County area participate in Athletics (Track and Field,) Basketball, Bowling, Cycling, Flag Football, Golf, Gymnastics, Power Lifting, Softball, Swimming and Volleyball. Athletes are allowed to participate in as many sports/events as they would like on a local or regional level. However, an athlete can only compete in one sport at the State and National Games. Athletes are placed in divisions based on their age, gender, and qualifying score/time.
Medicals and participation waivers are required for all participants in the Special Olympics program. (For more information on these forms, please visit the Forms section of this website.) Practices for various sports are held at various facilities throughout Auburn. Times are set annually, and most practices fall in late afternoon/evening or weekend hours. Practices are coordinated with the Resource teacher or Physical Education teacher. However, practices for all sports are also held through Auburn Parks and Recreation. These practices are open to any athlete, regardless of their age or if they already practice at their school. Practices are typically held weekly throughout the school year (depending on the sport) and are open to all ages.*ALL practice cancellations will be made via our Facebook Fan Page*. Cancellation announcements will be posted by 3:00 pm on weekdays and by 2:00 pm on Sundays. Please ALWAYS check the Facebook page before leaving your house in case a cancellation notice has been posted. If you are not a fan of our Facebook page, please log on to Facebook and search for Special Olympics Alabama – Lee County and "Like" our page.