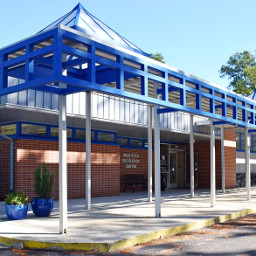 Dean Road Rec Center
307 S Dean Rd
Phone: (334) 501-2930
Hours:

M-F: 8AM-5PM

Elizabeth Kaufman
Special Programs Coord
Phone: (334) 501-2939
Email: ekaufman@auburnalabama.org
Auburn Parks and Recreation supports Special Olympics by sponsoring teams for many of the Special Olympic events. Currently we support athletes for basketball, bowling, golf, powerlifting, volleyball, flag football, softball, swimming, and track and field events. Practices take place throughout the year (depending on the sport) with the help of local Special Olympics' volunteer coaches. You must be at least 8 years of age and meet the requirements of the Alabama Special Olympic Guidelines in order to participate.
We currently need coaches for our Special Olympic Athletes!
If you have the time and the interest to help coach these dynamic and fun-loving athletes, please contact the Lee County Special Olympics Director or the State office today! Registration is required and includes completing health forms and release forms.
Lee County Special Olympics Director: Elizabeth Kaufman, (334) 501-2939, ekaufman@auburnalabama.org