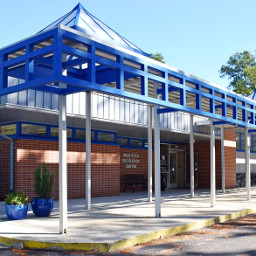 Dean Road Rec Center
307 S Dean Rd
Phone: (334) 501-2930
Hours:

M-F: 8AM-5PM

Elizabeth Kaufman
Special Programs Coord
Phone: (334) 501-2939
Email: ekaufman@auburnalabama.org
If you would like to register for Special Olympics or become a coach/volunteer, please stop by Dean Road Recreation Center to fill out an application or email Elizabeth Kaufman to have an application mailed to you.
There are several forms associated with participating in Special Olympics, whether you are an athlete, coach or volunteer. Scoring sheets, ordering sheets, rosters, registration forms, waivers, and more. If you have any questions regarding any of the forms, or need a paper form to complete, please contact the Lee County Director of Special Olympics for more information.
Note: Special Olympics forms are not able to be downloaded or emailed because they are in triplicate form.