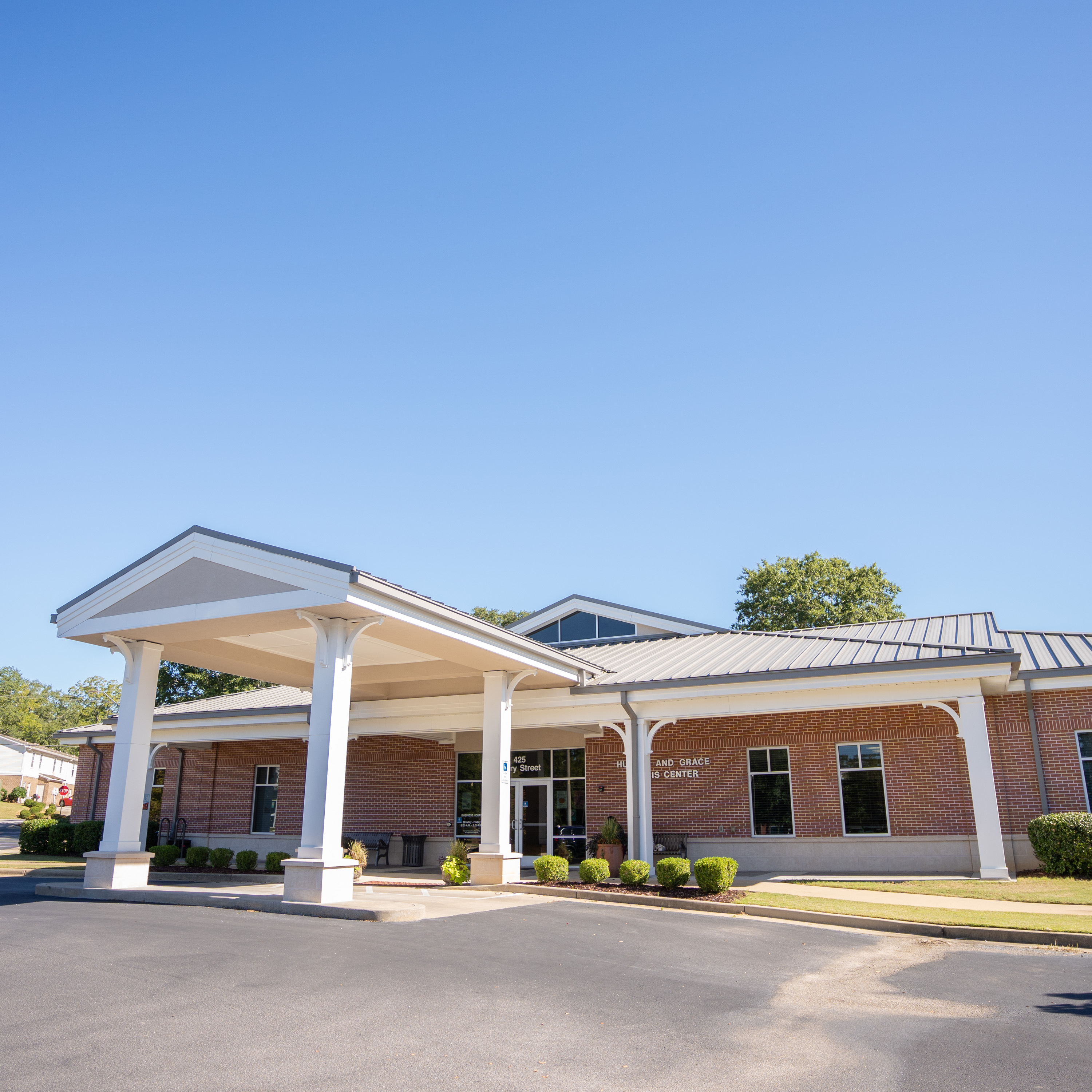 Harris Center
425 Perry St
M-F

8AM-5PM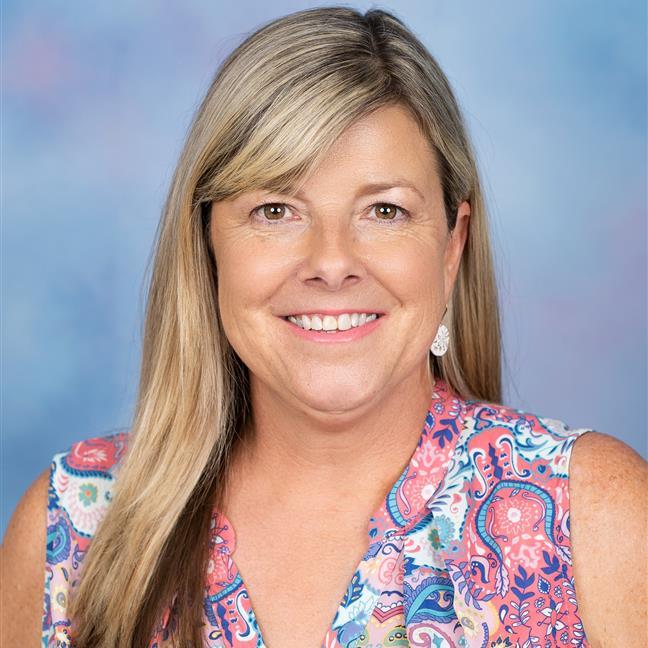 Ann Bergman
Public Relations Specialist
LeisureLink: The City of Auburn's Parks and Recreation Weekly Newsletter
Week of May 22-28, 2023
Final Spring Sundown Concert Thursday, May 25
The final Spring Sundown Concert is this Thursday, May 25 at Kiesel Park. Soul Co. is our final performer. Enjoy a great blend of pop and rock classics.
Every concert is FREE to the public and begins at 6 p.m. The Chill Spot will be there as well with gourmet hot dogs, chicken tacos, drinks, chips and frozen drinks. All dogs are welcome on a leash! We can't wait to see everyone there for music in the park!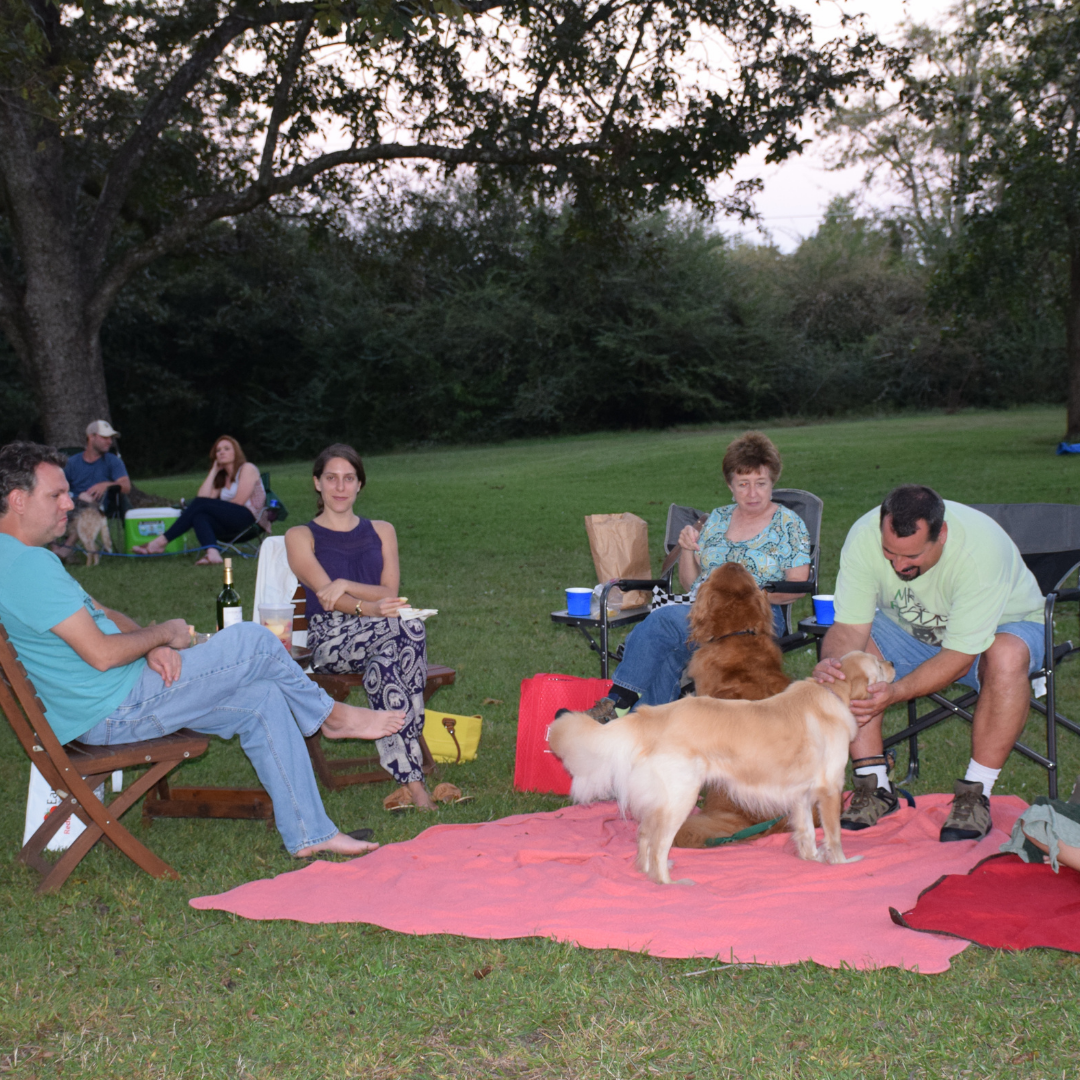 Parks and Recreation's facilities Memorial Day schedule
All Auburn Parks and Recreation's facilities will be closed Monday, May 29 in observance of Memorial Day with the exception of Samford Avenue Pool and the Yarbrough Tennis Center. The Samford Avenue Pool will be open with regular hours and Yarbrough Tennis Center will close at 2 p.m. All parks, playgrounds and cemeteries are open sun up to sundown.
City Market every Saturday during the summer
City Market is back for the summer season. Auburn Parks and Recreation invites the community, growers, and consumers alike, to join us at Town Creek Park every Saturday this summer until August 26th from 8-11 AM. The market will host local farmers, growers, and artists to sell their produce and products. Auburn Beautification Council will be selling flowers and flower baskets.
Parking will be available for all market attendees in the gravel parking lot across from Town Creek Park.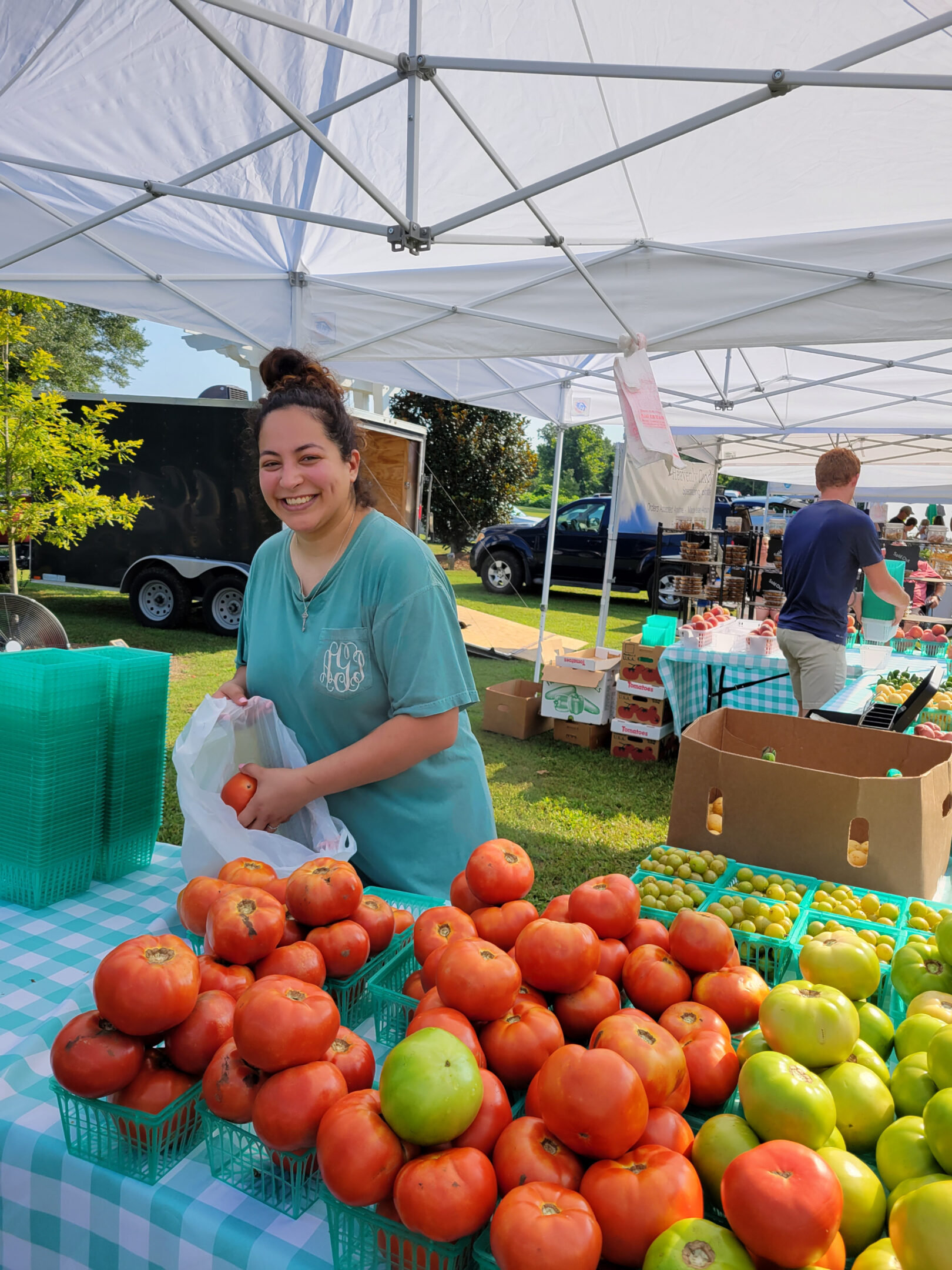 2023 Parks and Recreation summer brochure now available
The 2023 Auburn Parks and Recreation summer brochure is now available online and in-print at Parks and Recreation facilities, the Auburn Public Library and Auburn City Hall.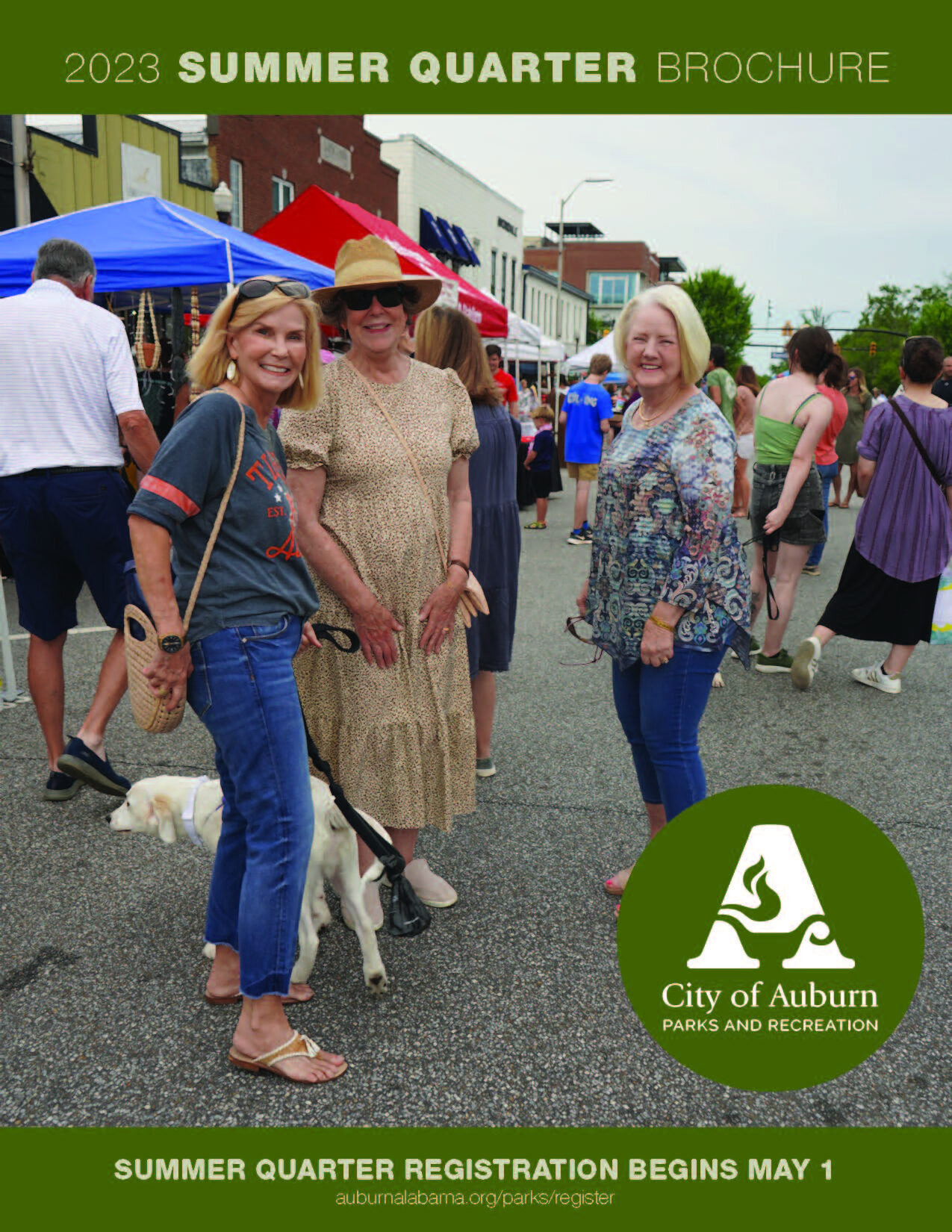 Summer program registration will begin Monday, May 1. To register visit auburnal.myrec.com/info/. Those interested in signing up for a program must have an account, and an account should be created for each individual who is interested in registering and participating in a program. Online accounts can be created prior to the May 1 registration date.
Once your account has been activated, the system will verify your residency status using your address or employment location. Those who live and/or work in Auburn can register for programs once registration opens each quarter. Non-residents may register beginning two weeks after the program's registration start date. Summer quarter programs will begin in June.
Programs with an associated cost will require payment, which can be made online using a credit card. Individuals who wish to pay with cash or check can do so in-person at the Harris Center Monday-Friday, 8 a.m.-5 p.m. Credit card payments cannot be accepted in-person.
For more information about creating an online account or registering for a program, contact the Parks and Recreation Administrative Office at 334-501-2930 or email [email protected]
SummerNight Downtown Art Walk 2023 Applications and Sponsorship Opportunites
The SummerNight Committee is now accepting applications for the 17th annual SummerNight Downtown Art Walk to be held Friday, June 9 from 6 – 10 p.m. The SummerNight Downtown Art Walk is an arts festival that transforms downtown Auburn into its very own arts district, featuring the work of local and regional artists, live musicians, great food and children's activities. Each year, the Auburn Arts Association, City of Auburn / Jan Dempsey Community Arts Center (JDCAC), Auburn Downtown Merchants Association and St. Dunstan's Episcopal Church host this event to highlight the many talented artists in our community in addition to promoting the unique Auburn downtown area.
Artists, downtown businesses, volunteers and culinary artists are encouraged to participate and can register online (https://auburnal.myrec.com/info/activities/program_details.aspx?ProgramID=29892). All applications are due no later than Friday, May 26.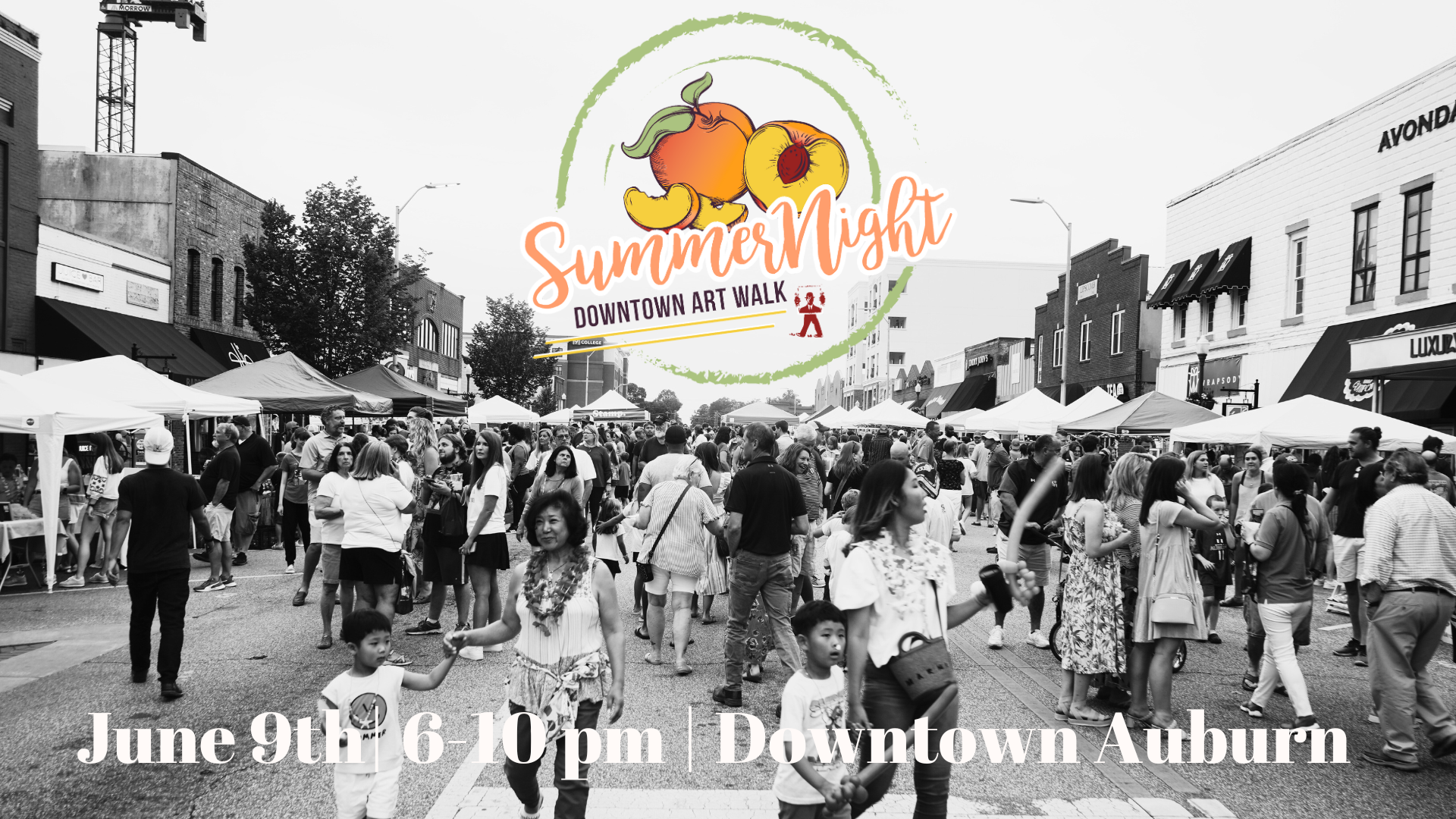 SummerNight 2023 is all about peaches! In keeping with this year's peach theme, culinary artists are encouraged to compete in the Peachy Keen Culinary Contest! There is no fee to participate and each culinary entry must be homemade and include an element of peach. A panel of judges will select the most captivating peach creation and winners will be announced from the SummerNight main stage during the Art Walk.
Sponsoring the SummerNight Downtown Art Walk is your business and organization's chance to publicly support our community! The Art Walk has quickly become one of Auburn's major cultural events and business and community sponsorships help to ensure its success. A SummerNight committee member will be happy to speak with you and help select a sponsorship level that suits your needs. Your contribution makes a difference, so please join us in making this year's Art Walk the best yet!
SummerNight is a downtown entertainment district event, FREE to the public and will be held rain or shine. For more information, please visit auburnsummernight.org or contact the SummerNight Headquarters at (334) 501-2963.
Frank Brown & Boykin Community Center Fitness Membership increases
Our fitness center and non-resident basketball memberships at Frank Brown Recreation Center and Boykin Community Center will be $30 starting on Tuesday, Jan. 3.
Already have a membership? Make sure it's transferred to our new system! At this time there is not a deadline to transfer existing memberships. If you didn't receive a promo code via email, please call 334-501-2930.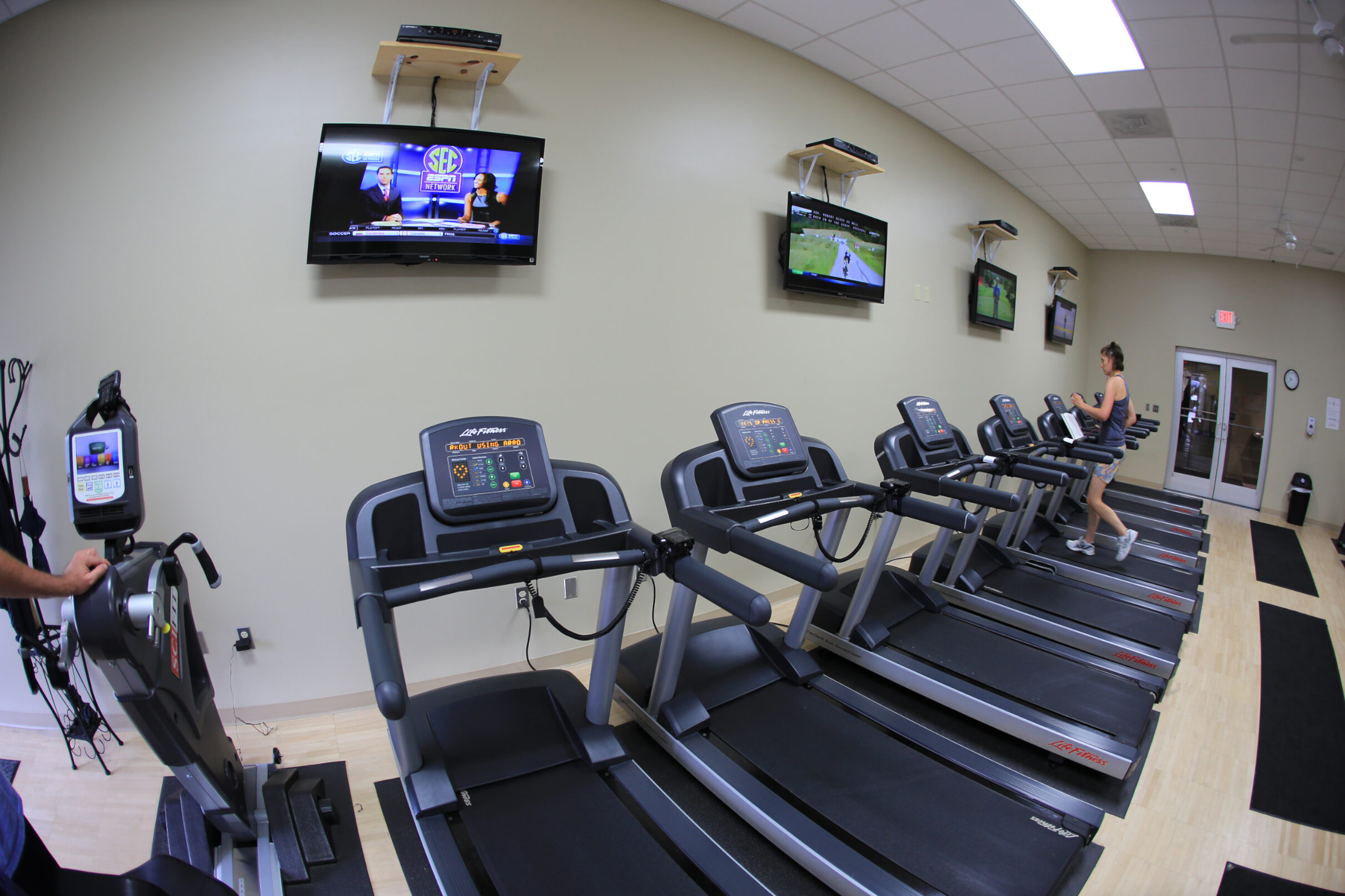 Auburn Parks and Recreation accepting reservation request online
Auburn Parks and Recreation is now accepting facility and park reservation requests online. Those who wish to reserve a facility, athletic facility, or park pavilion can complete their application for request using their online account at auburnal.myrec.com.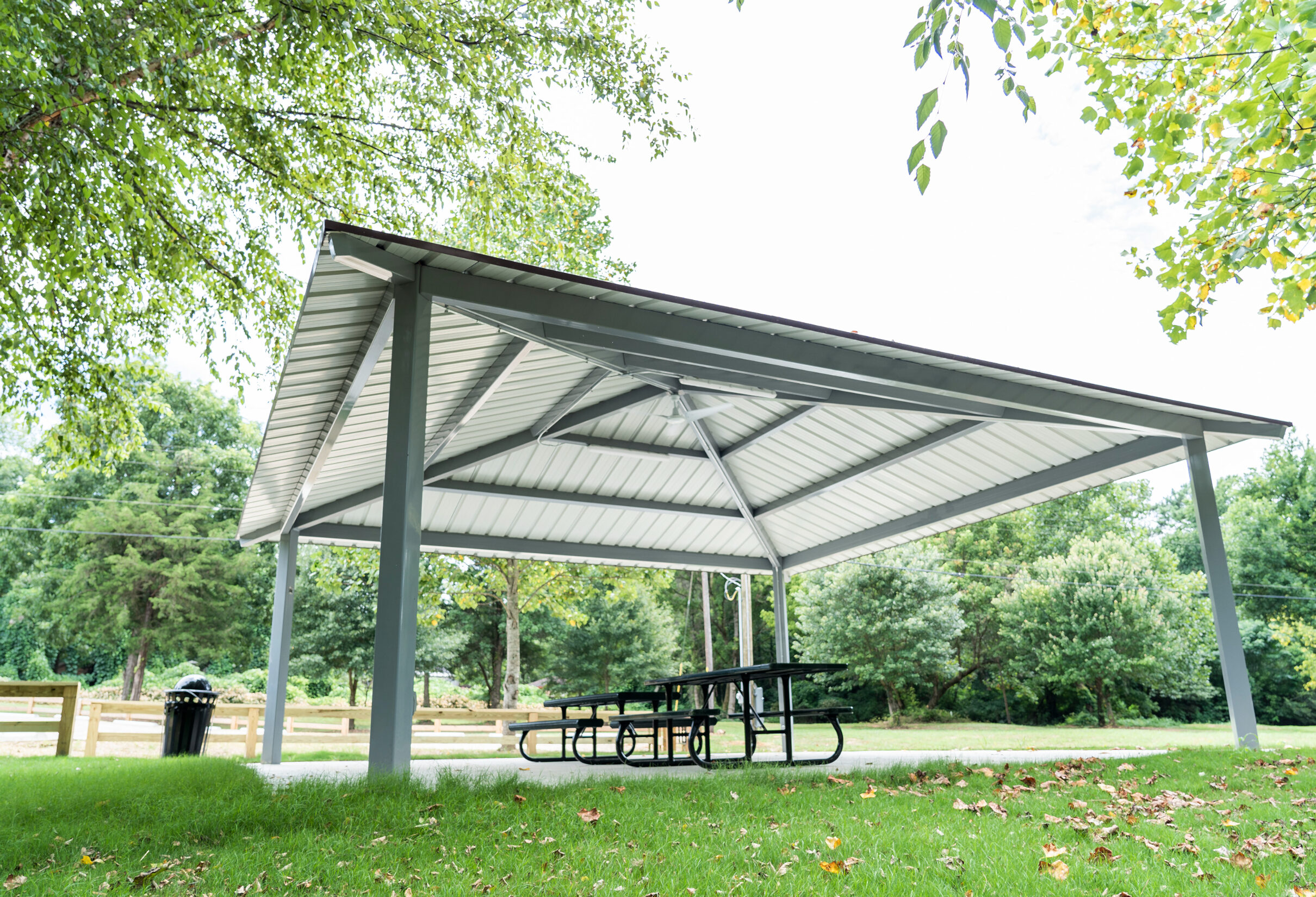 Please make all requests at least two weeks prior to the desired reservation date in order to leave time for the approval process. Requests must be reviewed and approved by the facility director and department director. Once approved, payments can be made online using a credit card or by cash or check in-person at the Harris Center.
Frank Brown Recreation Center Membership Card Required to play racquetball and free basketball
Auburn Parks and Recreation now requires membership cards for free play basketball and racquetball.
Free play basketball and racquetball at Frank Brown Recreation Center are open free of charge to citizens who live, work or attend school within the city limits of Auburn, AL and to non-citizens for a one-time $30.00 fee. A membership must be acquired for free play basketball and racquetball regardless of age. Replacement cards will cost $30.00 regardless of residency. The membership card is non-transferable and can only be used by the card holder. You must be at least 13 years of age to participate in free play basketball and 15 years of age to participate in racquetball. Children ages 13-18 must have a waiver signed by a parent/guardian at the time of application.
Memberships can be obtained at the Harris Center Mon. – Fri. 8 a.m. – 5 p.m. To view a membership application, including a list of acceptable proof of residency documents, visit auburnalabama.org/parks.
Frank Brown Recreation Center is open Mon. – Fri. 8 a.m. – 8 p.m. Sat. 8 a.m.-11 a.m. and Sun. 1-5 p.m. The Frank Brown Recreation Center is located at 235 Opelika Road. For more information call 334-501-2962.
Frank Brown Membership Application
Yarbrough Tennis Center Updates
Check out the Spring 2022 Auburn Parks and Recreation's Fall brochure for information about tennis clinics. Auburn Parks and Recreation offers tennis clinics for children and adults. For more information visit www.auburnalabma.org/parks to view the brochure online or contact Sarah Hill at [email protected] if you have additional questions.