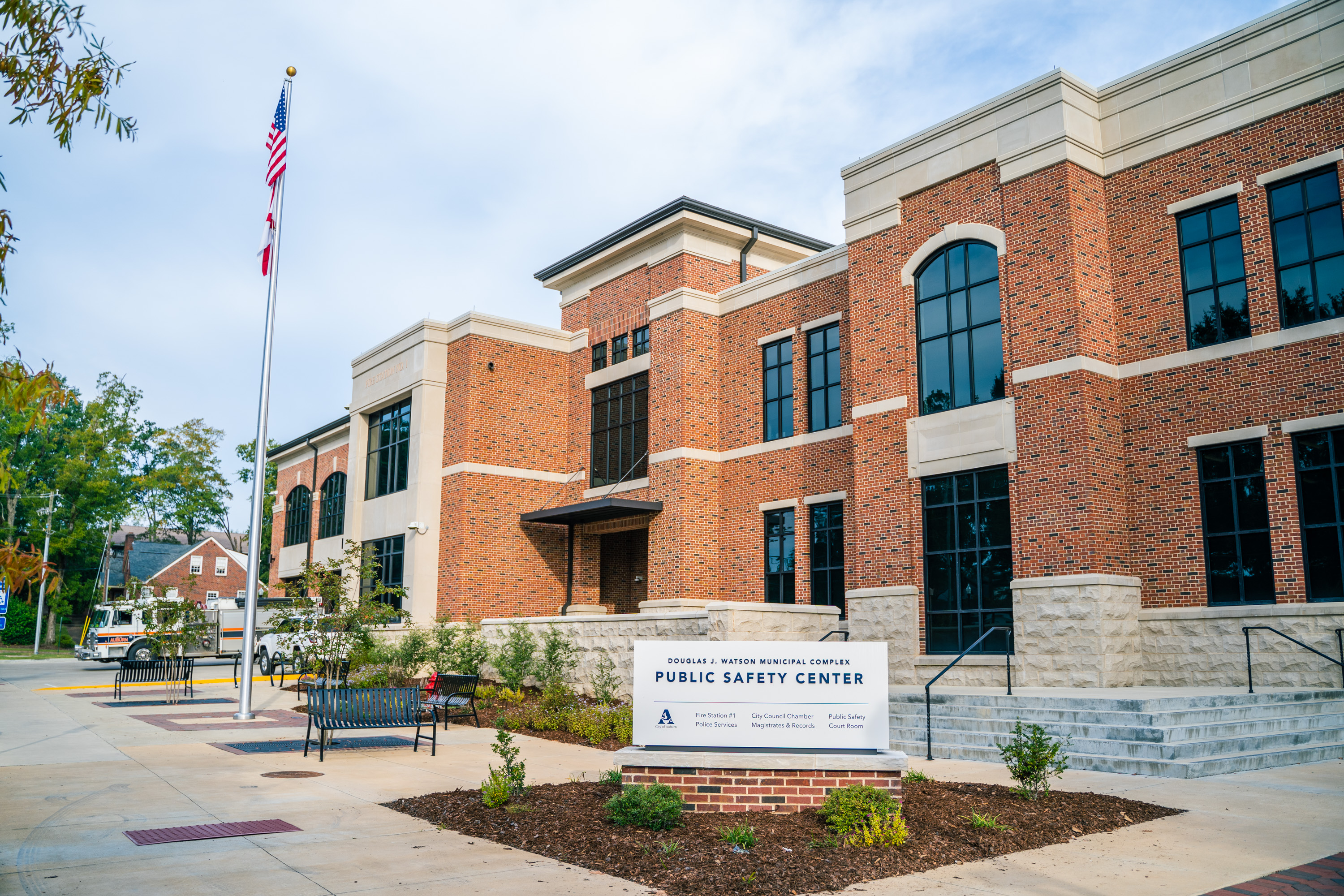 Public Safety
141 N Ross St, STE A
M-F

8AM-5PM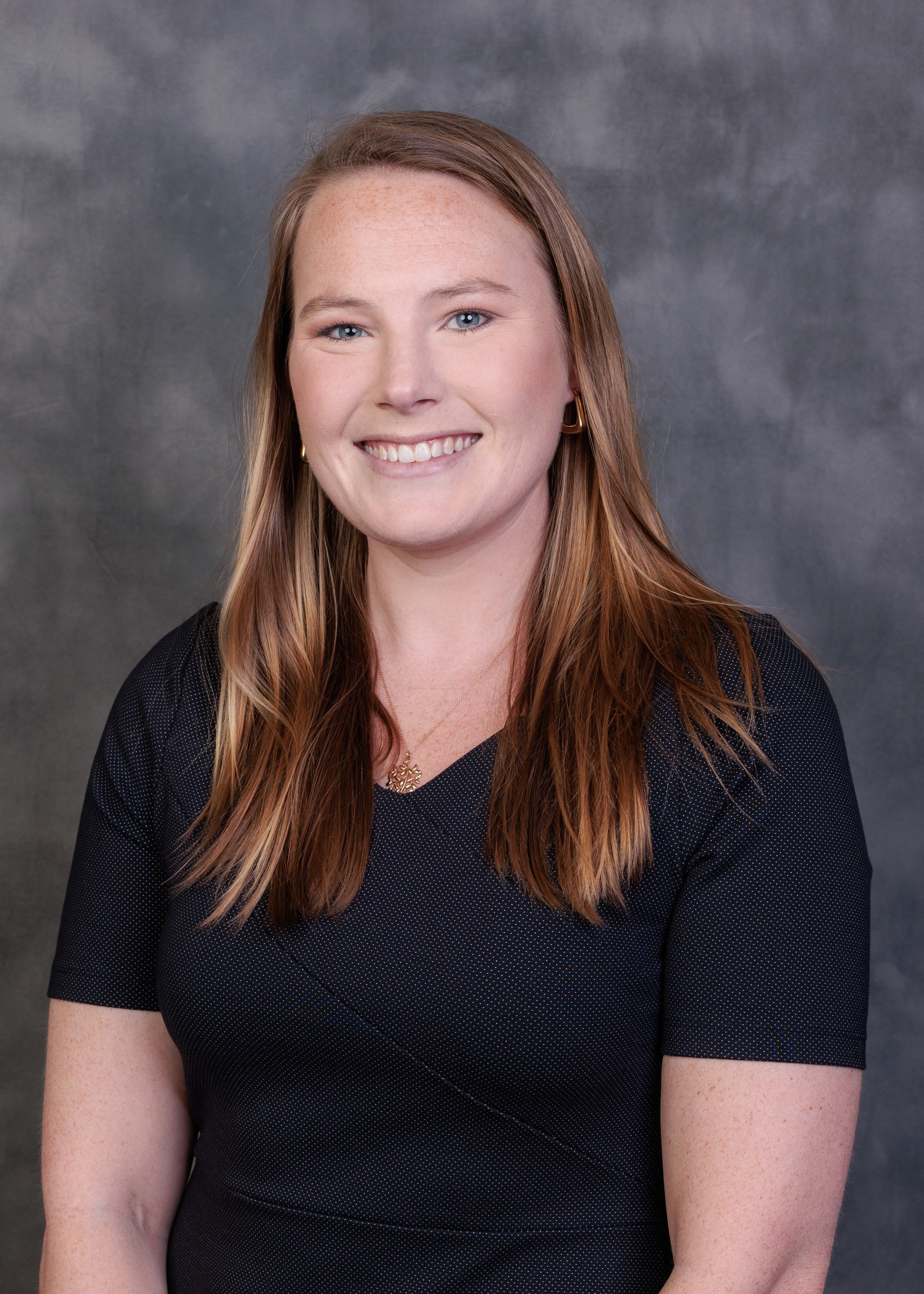 SIDNEY ANNE HANCOCK
public relations specialist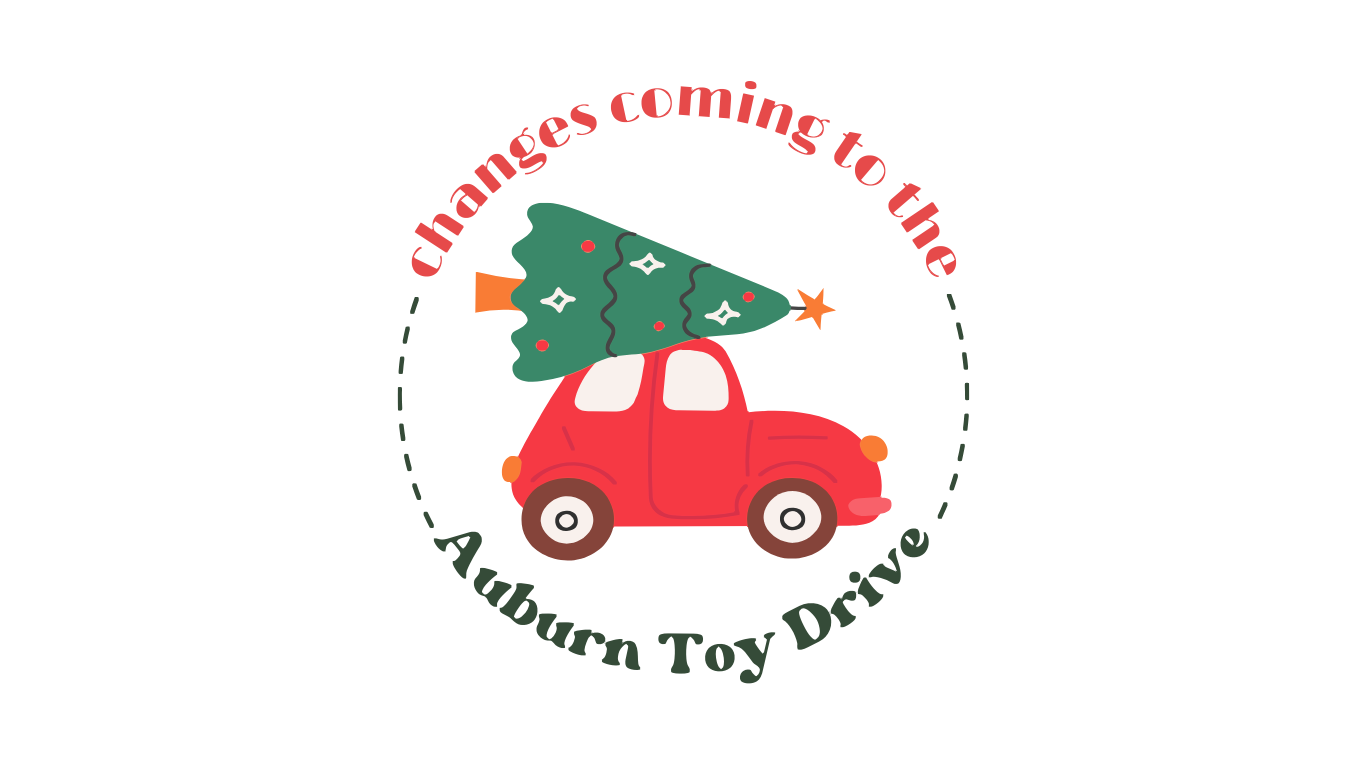 To meet the needs of our fast-growing community,
we are trying something new with the Auburn Toy Drive this year.
The 2023 toy drive is turning into a weekend drive-thru donation event.
Help us bless disadvantaged children in Auburn by delivering newly purchased unwrapped toys to our drive-thru donation event at the Dean Road Recreation Center on Dec. 2, 2023 from 8 am - 4 pm.
The program is designed to assist families in the Auburn community who need a "hand up" by providing Christmas gifts. This year, we are expanding the program to ages 2 through 14.
Donating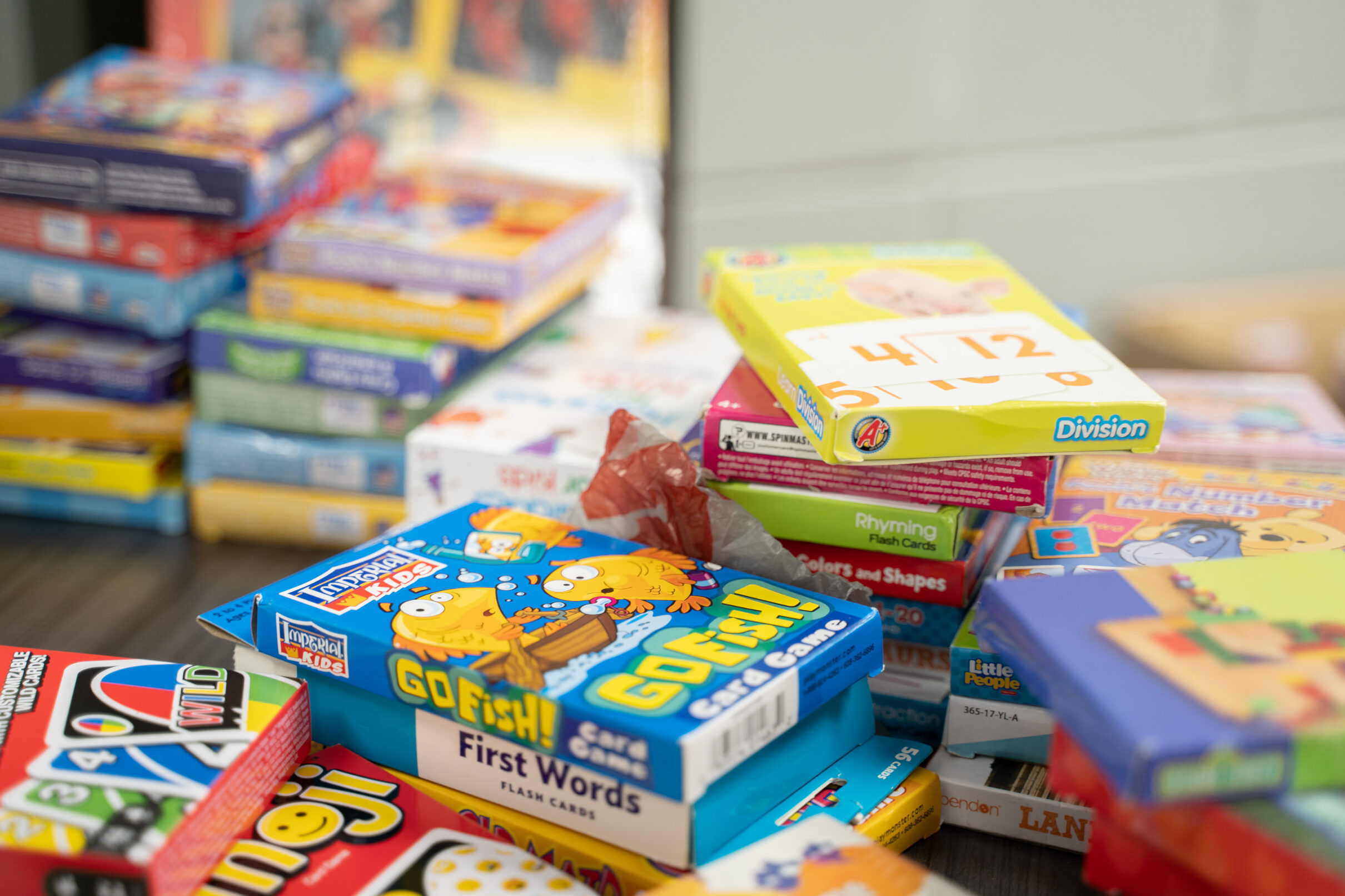 Anyone wishing to donate to the Auburn Toy Drive can drop off a newly purchased unwrapped gift for children ages 2-14 on Dec. 2 at our donation drive-thru event:
Dean Road Recreation Center
During this holiday season, please remember those who may be less fortunate. All donations are extremely important. As always, be mindful that no monetary donations may be accepted; however, any purchased gift is extremely appreciated.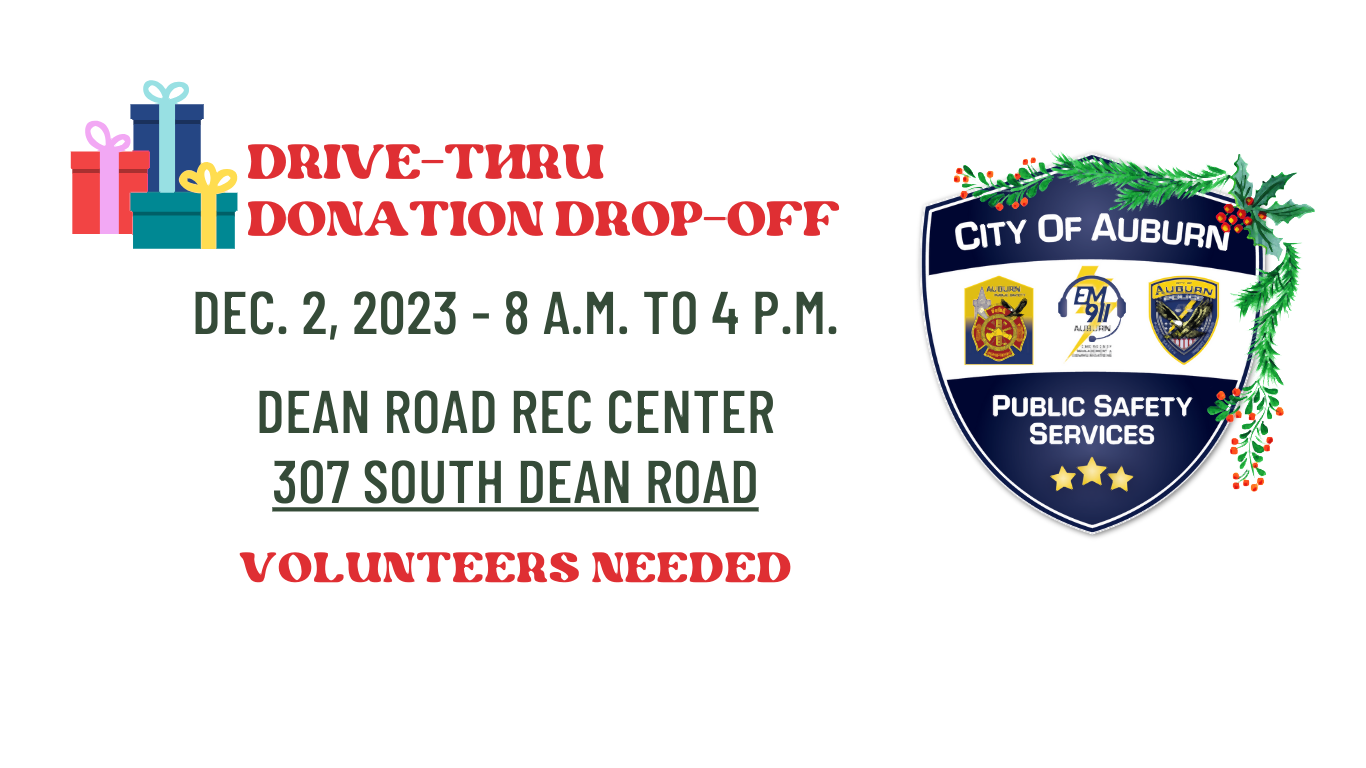 Volunteering
We will need volunteers for this weekend event! Volunteers will sort the gifts into age-appropriate categories and pick-up will be available Dec. 2-3. An additional toy distribution date is scheduled for Dec. 10.
To register as a volunteer, sign up here or email Sidney Hancock at [email protected].
Receiving and Registration
Registration to receive a gift will be on-going from Nov. 1 - Nov. 15 online or at the Auburn Police Department located at 141 N. Ross St.
To receive assistance through the program, a parent or legal guardian must provide:
parent or legal guardian's picture ID
the child's birth certificate
copy of lease or current utility bill for the City of Auburn
In the spirit of a hand-up rather than a hand-out program, effective Nov. 1, 2023, families may only register for the Auburn Toy Drive two years in a row. Families who receive toys in 2023 will be eligible to register in 2024 if they meet the registration requirements.