Junior Camp Counselor Program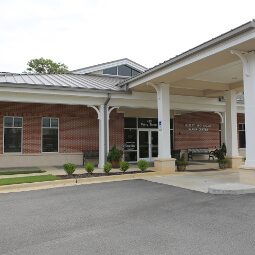 Harris Center
425 Perry St
Phone: (334) 501-2930
Hours:

M-F: 8AM-5PM

Gabrielle Filgo
Community Programs Coord
Phone: (334) 501-2946
Email: gfilgo@auburnalabama.org
The 2019 Junior Camp Counselor Program Registration will take place ONLINE on Monday, February 4th at 8am.
The Junior Camp Counselor position is a volunteer position that teaches teens responsibility and allows them to mentor younger campers at Camp Kaleidoscope. This is a great opportunity for teens to learn invaluable skills necessary for their first "real" job and provides a great atmosphere to socialize with other junior camp counselors in a fun and exciting setting. In addition, this is a chance for teens to earn community service credit hours and give back to their community. Two junior camp counselors per week will be admitted and are expected to bring a lunch and swimwear each day.
This program is FREE to the public.
Age: 13 - 15 years old.
Day: Monday - Friday
Time: 8 a.m. - 5 p.m. Drop off begins at 7:30 a.m. and pickup ends at 5:30 p.m.
Dates: 6/4 - 6/8, 6/11 - 6/15, 6/18 – 6/22, 7/9 - 7/13, 7/16 - 7/20, 7/23 - 7/27. ONE WEEK ONLY!
Location: East Samford School. Drop off is at the gymnasium.