Junior Camp Counselor Program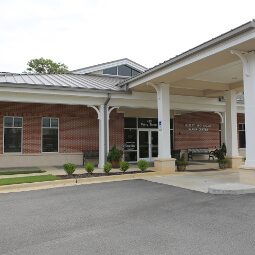 Harris Center
425 Perry St
Email:

[email protected]

Phone: (334) 501-2930
Hours:

M-F: 8AM-5PM

Sarah Cook
Community Programs Coordinator
Phone: (334) 501-2948
Email:

[email protected]
Junior Camp Counselor Program
The Junior Camp Counselor position is a volunteer position that teaches teens responsibility and allows them to mentor younger campers. This is a great opportunity for teens to learn invaluable skills necessary for their first "real" job and provides a great atmosphere to socialize with other junior camp counselors in a fun and exciting setting. In addition, this is a chance for teens to earn community service credit hours and give back to their community. Two junior camp counselors per week will be admitted and are expected to bring a lunch and swimwear each day. Junior camp counselors are only allowed to attend one week of camp. Junior Camp Counselors must be 13 to 15 years old.
Registration will take place online beginning at 8 a.m. (CST) on Tuesday, February 1st. FREE to the public.
Click here to register for junior camp counselor program.
Location: East Samford School (322 E Samford Ave, Auburn, AL 36830)
CAMP DATES:
Week 1: June 6 -10
Week 2: June 13 - 17
Week 3: June 20 - 24
Week 4: June 27 - July 1
Week 5: July 11 - 15
Week 6: July 18 - 22
**NO CAMP THE WEEK of JULY 4th**
**Camp slots fill quickly. Early registration is encouraged.
Contact: Sarah Cook • (334) 501-2948 • [email protected]