Itty Bitty Auburn Scavenger Hunt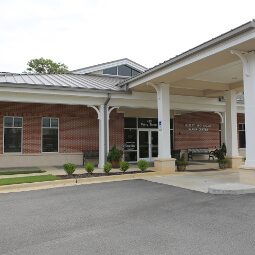 Harris Center
425 Perry St
Phone: (334) 501-2930
Hours:

M-F: 8AM-5PM

Ann Bergman
Public Relations Specialist
Phone: 3345012936
Email: abergman@auburnalabama.org
Pull out your magnifying glasses Auburn! The Itty Bitty Auburn Scavenger Hunt is back in 2018!
Beginning Wednesday, Aug. 1, participants can pick up worksheets for the scavenger hunt at any Parks and Recreation facility or find it on the City of Auburn website, printed in select newspapers and on Facebook. The worksheet features 23 itty-bitty sights in historic Pine Hill Cemetery in celebration of the Alabama Bicentennial 2018 theme "Honor Our People." Participants will find these sights and write the location on the worksheets. There will also be four bonus sites located in Auburn's other cemeteries: Baptist Hill, Memorial Park, Town Creek Park and Westview Cemetery. Completed worksheets must be turned in to the Harris Center by Thursday, Aug. 31 at 5 p.m. All completed worksheets will be entered into a drawing for prizes and winners will be contacted on Tuesday, Sept. 4. Those worksheets that complete all 23 sites in Pine Hill Cemetery as well as the four bonus locations will be entered into a special drawing for prizes.
As this event takes place in Auburn's cemeteries, we ask that participants remember that cemeteries open at sunrise and close at sunset. Additionally, please be respectful of burials taking place during your visits as well as of other cemetery visitors and of the cemeteries themselves.
As a part of the Alabama Bicentennial celebration, 2018 has been designated as the year to "Honor Our People." The Itty Bitty Auburn scavenger hunt is a designated Alabama Bicentennial event, honoring the people who make up the richly woven history of the Loveliest Village on the Plains. For more information about the Alabama Bicentennial celebration, visit alabama200.com. To stay up-to-date on the Itty Bitty Auburn scavenger hunt, join the Facebook event group at facebook.com/CityofAuburnAL (which will be published on July 18). Hints regarding each of the sites will be published to the City's Facebook event group and on the City of Auburn's Instagram page (@cityofauburnal).