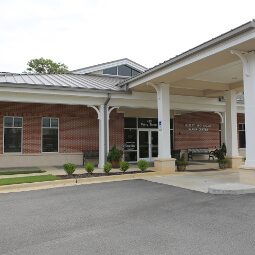 Harris Center
425 Perry St
Phone: (334) 501-2930
Hours:

M-F: 8AM-5PM

Whitney Morris
Aquatics & Special Events Coord.
Phone: (334) 501-2948
Email: wmorris@auburnalabama.org
Active Auburn is a health and wellness campaign presented by Auburn Parks and Recreation and launching in August 2017.
The campaign will feature monthly events that are fitness or recreation-themed and held in various City parks and recreation facilities or in other areas of Auburn, such as downtown.
The flagship event of the Active Auburn campaign is the Mayor's 100-Mile Challenge, which encourages participants to walk, swim, bike, run and dance their way to 100 miles in 100 days.
During the Mayor's 100-Mile Challenge, and throughout the Active Auburn campaign, participants will be able to log their activity and track their progress through the Active Auburn website. An announcement will be made with the launch date of the website during the month of August 2017.
On September 18, registration went live for the Active Auburn December event, the Jingle Jog 5k and Santa Stroll Fun Run/Walk. The event will be held in downtown Auburn and will feature routes through downtown and the Auburn University campus. After the races are over, participants and Auburn residents are invited to join us for the Downtown Holiday Celebration, with live music, holiday-themed activities and a special holiday surprise!
To register for the Active Auburn Jingle Jog 5k or the Santa Stroll Fun Run/Walk, please visit the race website. For details, visit Active Auburn's new website, activeauburn.org, or view the press release about the event.
To stay up-to-date on Active Auburn events and news, follow the campaign on Facebook at facebook.com/activeauburn and Instagram at @activeauburnal.