30th Annual Daddy Daughter Date Night!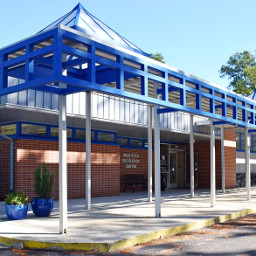 Dean Road Rec Center
307 S Dean Rd
Phone: (334) 501-2930
Hours:

M-F: 8AM-5PM

Elizabeth Kaufman
Special Programs Coord
Phone: (334) 501-2939
Email: ekaufman@auburnalabama.org
Join us this coming February to celebrate 30 years of Daddy-Daughter Date Night fun. Our theme is "Diamonds Are A Girl's Best Friend". You won't want to miss this 30th anniversary event!
All dance nights will be held at the Clarion Inn & Suites on S. College Street. Daughters, dads, granddads, and uncles are invited to dance the night away and enjoy refreshments, door prizes, dance contests, keepsake photos, and an evening of memories. Special guests will also be in attendance!
Tickets are $35 plus online fees for the first father/daughter pair, and $5 for each additional daughter brought that evening.
The ticket purchasing links below will be active on Monday, December 3rd at 8:00am sharp for ordering. Click on the night you wish to attend for ordering.
2019 event dates are as follows:
February 1, 2019: 6:30-9 p.m.
February 2, 2019: 6:30-9 p.m.
February 7, 2019: 5:30-8 p.m.
February 8, 2019: 6:30-9 p.m.
February 9, 2019: 6:30-9 p.m.
Ticket holders are reminded that tickets are only valid for the night they were purchased. Tickets are non-transferable and cannot be resold or given to another family. All ticket sales for the event are final.
Steps for registration:
Please read each step for the online registration carefully.
Create a free Active account (if you do not already have one).
Click on the night you wish to attend (above). Each link works for the individual night.
Registration page: follow each step to complete the online registration form, waivers and make payment. The registration MUST be the in father/guardians name of the person accompanying the daughter/daughters to the event, NOT in the mother's name.
If more than 1 daughter is attending each additional daughter will need to be registered.
The online registration receipt is your ticket to the event.
If you are unable to purchase a ticket, there will be a "Waiting List" registration link posted when tickets are close to selling out.
For more information contact Elizabeth Kaufman at 334-501-2939.
.
.
.
.
.
.
.
.