Daddy Daughter Date Night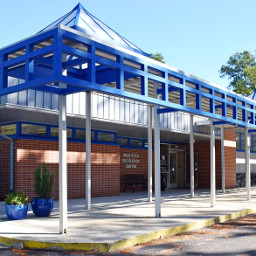 Dean Road Rec Center
307 S Dean Rd
Phone: (334) 501-2930
Hours:

M-F: 8AM-5PM

Elizabeth Kaufman
Special Programs Coord
Phone: (334) 501-2939
Email: ekaufman@auburnalabama.org
The 29th annual Daddy Daughter Date Night is expanding! This year we will hold FIVE nights of dancing and fun. Tickets will go on sale on Monday, December 4th, 2017. All dance nights will be held at the Clarion Inn & Suites on S. College Street. Daughters, dads, granddads, and uncles are invited to dance the night away and enjoy refreshments, door prizes, dance contests, keepsake photos, and an evening of memories. Special guests will also be in attendance!
2018 event dates are as follows:
Thursday, February 1, 5:30-8pm
Friday, February 2, 6:30-9pm
Saturday, February 3, 6:30-9pm
Friday, February 9, 6:30-9pm
Saturday, February 10, 6:30-9pm
Ticket holders are reminded that tickets are only valid for the night they were purchased. Tickets are non-transferable and cannot be resold or given to another family. All ticket sales for the event are final.
For more information contact Elizabeth Kaufman at 334-501-2939.
.
.
.
.
.
.
.
.
.
.