32nd Annual Daddy Daughter Date Night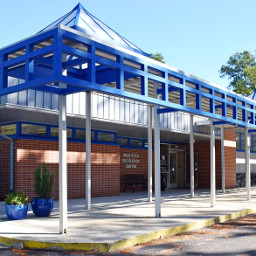 Dean Road Rec Center
307 S Dean Rd
Email:

[email protected]

Phone: (334) 501-2930
Hours:

M-F: 8AM-5PM

Elizabeth Kaufman
Therapeutic Programs Coordinator
Phone: (334) 501-2939
Email:

[email protected]
Our 31st annual Daddy-Daughter Date Night 2019 was a blast! Thank you to everyone who attended.
Join us next February 2022 for our 32nd Annual Daddy Daughter Date Night. Friday, February 11th and Saturday, February 12th, 6:30-9pm each night at the Auburn Junior High School Fieldhouse. Tickets go on sale Monday, December 6 at 8am CST. This year's theme is CONFI-DANCE!
The 2023 theme is "Magic in the Air". Start planning your outfits now!
Steps for registration:
Please read each step for the online registration carefully.
Create a free Active account (if you do not already have one).
Click on the "REGISTER NOW" button to be taken to the site.
Registration page: follow each step to complete the online registration form, waivers and make payment. The registration MUST be the in father/guardians name of the person accompanying the daughter/daughters to the event, NOT in the mother's name.
If more than 1 daughter is attending each additional daughter will need to be registered.
The online registration receipt is your ticket to the event.
NOTE: You CAN register more than one daughter for different nights in the same order. Multi-daughter discount will still work.
For more information contact Elizabeth Kaufman at 334-501-2939.
.
.
.
.
.
.
.
.