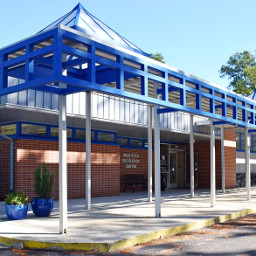 Dean Road Rec Center
307 S Dean Rd
Email:

[email protected]

Phone: (334) 501-2930
Hours:

M-F: 8AM-5PM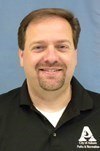 Houston Manning
Athletic Programs Director
Phone: (334) 501-2942
Email:

[email protected]
Fall Baseball & Softball
Registration for the fall season has closed. You may add your child to the waiting list by clicking on the player registration link below. However, there is no guarantee they will be added to the league at this point.
Fall Baseball – Youth
Player Registration
Scholarship Registration
Coaching Application
Sponsorship Application
This fall baseball league is the time to work on specific baseball fundamentals or a new position. No scoreboard, no all-stars, no tryouts. Registration is limited to the first 66 players in each age group. We must have at least 44 players in each age group to make a league.
Online Registration Dates: 7/6 – 7/30
Walk-In Registration Date: 7/21 - DRRC - 6-6:30 p.m.
Scholarship Registration: 7/6 – 7/30
Age(s) Location Date(s)
4-5 (T-Ball) Felton Little Park Sept - Oct
6-7 (Coach Pitch) DS Fields Sept - Oct
8-9 DS Fields Sept - Oct
10-11 DS Fields Sept - Oct
12–13 DS Fields Sept. – Oct.
(as of April 30, 2020)
Coordinator: Jeff Lee - 501-2952 - [email protected]
Fees:
Online $35 + online fees
Walk-In $45 Payable to City of Auburn
Girls Fall Softball
A fun league. No All Stars and no league standings. Ideal for players moving up to obtain experience for spring. Season will focus on fundamentals. We must have 44 participants in each age group to make a league.
Online Registration Dates: 7/6 – 7/30
Walk-In Registration Date: 7/21 - DRRC - 6-6:30 p.m.
Scholarship Registration: 7/6 –7/30
Age(s) Location Date(s)
6 – 8, 9 – 11 Felton Little Park Sept - Oct
(as of 8/1/20)
Coordinator: Jeff Lee - 501-2952 - [email protected]
Fee:
Online • $35 + online fees
Walk-In • $45 • Payable to City of Auburn
______________________________________________________________________________________________
IMPORTANT INFORMATION
COVID-19 Regulations
State of AL Order (athletics)
1. Coaches must wear masks at all times. Players and officials are required to wear masks at all times (such as in the dugout areas), except when they are directly participating in the activity on the field of play. All participants and coaches must provide their own masks.
2. Players will not be allowed to share equipment. Players must provide their own helmets, bats, and gloves.
3. Coaches and players will be required to be 6 feet apart when in dugouts. Additional areas outside the dugout will be reserved for additional players and coaches.
4. Water coolers will not be provided. Water fountains will also not be available. Participants must bring own drinks.
5. Players, coaches, officials, and spectators shall refrain from high fives, handshakes, and other physical contact.
6. Bleachers will not be available. Spectators must bring their own chairs.
7. It is recommended that spectators are limited to immediate family members only to help promote social distancing.
8. If participants need catcher's equipment, ABSA can provide up to 2 sets per team. Players will not be allowed to share the catcher's equipment. Players will be responsible for keeping up with their own equipment.
9. Players, coaches, officials and spectators are strongly encouraged to adhere to the additional guidelines set by the ADPH; Guidelines