Development Services Building
171 N Ross St
Email: webpw@auburnalabama.org
Phone: (334) 501-3000
Hours:

M-F: 7:30AM-4:30AM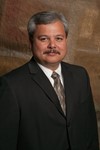 Jeffery L. Ramsey, P.E.
PW Director/ City Engineer
Phone: (334) 501-3000
Email: jramsey@auburnalabama.org
In May 2014, the City of Auburn was accepted into the National Flood Insurance Program (NFIP) Community Rating System (CRS). Even though everyone does not own or live on property in a floodplain, the program benefits the community by protecting the environment, making people safer, and saving everyone money. The City received a Class 7 score for our CRS application, which allows citizens of Auburn a 15% discount on their flood insurance for those in the Special Flood Hazard Area and a 5% discount for those in the Non-Special Flood Hazard Area. In the spirit of the CRS program, the City of Auburn is dedicated to informing and educating our residents regarding floodplains in the City of Auburn.
The Open Line March 2017 issue features flood protection information.
The information below details some key information regarding flooding: