COA Human Resources
130 Tichenor Ave
Email: webhr@auburnalabama.org
Phone: (334) 501-7240
Hours:

M-F: 8AM-5PM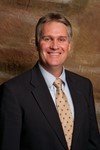 Steven A. Reeves, SPHR, IPMA-CP
Human Resources Director
Phone: (334) 501-7240
Email: sreeves@auburnalabama.org
• As of July 31, 2016, a peak employment month due to seasonal employment, the Human Resources Department was providing services to 777 employees. This is up from 753 in 2015. The full-time employment equivalency for all employees was 637, up from 630 in 2015.
• 58 percent of the Regular employees live in Auburn and 21 percent live in Opelika.
• During FY2016, the City received 3,991 applications for an average of 46 applications per vacancy (an average of 57 applications per external vacancy).
• 49 percent of the Regular employees have 10 or more years of service and 25 percent have 15 or more years of service.
• The voluntary turnover rate, not including retirees, decreased from 4.98 percent to 3.64 percent.
• 106 employees are eligible to retire now or in the next five years, up from 99 that were eligible last year. In FY2016, 11 employees retired compared to 9 in FY2015.
• No employee grievances were filled with the City Manager in FY2016. The City averages about one employee grievance per year, an ongoing testament to effective supervisory practices and fair treatment of employees.
• City employees continue to earn very high marks for their public service and the value received for tax dollars in the annual citizen survey.