Design and Construction Manual

Development Services Building
171 N Ross St
Email: webpw@auburnalabama.org
Phone: (334) 501-3000
Hours:

M-F: 7:30AM-4:30AM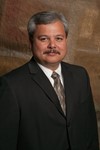 Jeffery L. Ramsey, P.E.
PW Director/ City Engineer
Phone: (334) 501-3000
Email: jramsey@auburnalabama.org
Public Works
The Public Works Design and Construction Manual condenses the design and construction standards published in the City Code, Zoning Ordinance, Subdivision Regulations, Stormwater Manual, Standard Details, and Standard Specifications for street construction, traffic engineering, stormwater drainage design, and geotechnical engineering.
Water Resource Management
The Water Resource Management Design and Construction Manual consolidates the engineering design and construction standards related to water distribution systems, fire protection systems, wastewater collection systems, wastewater pumping stations, erosion and sedimentation control, and post-development stormwater quality management for the City of Auburn and the Water Works Board of the City of Auburn.