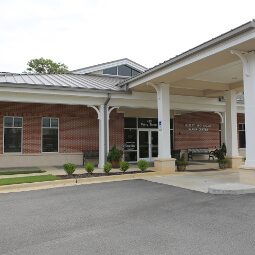 Harris Center
425 Perry St
Email:

[email protected]

Phone: (334) 501-2930
Hours:

M-F: 8AM-5PM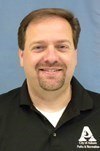 Houston Manning
Athletic Programs Director
Phone: (334) 501-2942
Email:

[email protected]
FOR ALL PLAYERS, VOLUNTEERS, SPECTATORS, AND EMPLOYEES:
Screen everyone for symptoms before coming to facilities with the following questions:

Have you or the child been in close contact with a confirmed case of COVID-19?
Are you or the child experiencing a cough, shortness of breath or sore throat?
Have you or the child had a fever in the last 48 hours?
Have you or the child experienced new loss of taste or smell?
Have you or the child experienced vomiting or diarrhea in the last 24 hours?

Screen for fever:

People take their own temperatures, and those of their participating or spectating children, before arriving. A normal temperature does not exceed 100.4 degrees Fahrenheit.

Anyone who exhibits COVID-19 symptoms (answers yes to any of the screening questions or who is running a fever) should leave the sporting event immediately or not go to it and seek medical care or COVID-19 testing or both.
Increase hygiene practices: wash hands frequently, avoid touching your face, practice good etiquette when coughing or sneezing.
It is recommended for players, coaches, officials and spectators to wear a mask or other facial covering that covers his or her nostrils and mouth at all times except when a player or official is directly participating in the athletic activity. Some facilities may require facial covering.
Keep six feet of social distancing between people of different households off the field of play and when practicable, on the field of play.
Players, coaches, officials, and spectators should refrain from high fives, handshakes, and other physical contact except to the extent necessary—and only to the extent necessary—for players, coaches, and officials to directly participate in the athletic activity.
Players, coaches, and officials should not share water bottles, cups, or other drinking devices.
COVID-19 Statement
Anyone who is sick or has been in contact with someone who has COVID-19— including players, family members, coaches, staff and spectators — should not attend practices or games. Participants that have been quarantined from school should not attend practices or games and should follow the guidelines set forth by school officials. Be on the lookout for symptoms of COVID-19, which include fever, cough, or shortness of breath. Call your doctor if you think you or a family member is sick.
If a player/coach tests positive for COVID-19 and the other players/coaches on that team have been in close contact with the positive player/coach then the entire team should quarantine and cannot participate in the athletic activity until a 10 day period has passed since contact or they are cleared by a physician through a negative test result and have written documentation. Testing should be at least 5 days after first contact. Individuals who recently had close contact with a person with COVID-19 should follow CDC's guidance for when you can be around others:
CDC: When You Can be Around Others After You Had or Likely Had COVID-19
For Anyone Who Has Been Around a Person with COVID-19
Anyone who has had close contact with someone with COVID-19 should stay home for 10 days after their last exposure to that person. However, anyone who has had close contact with someone with COVID-19 and who:0
developed COVID-19 illness within the previous 3 months and
has recovered and
remains without COVID-19 symptoms (for example, cough, shortness of breath)
does not need to stay home.
What should we do if one of our players or athletes gets COVID-19?
First, make sure that coaches, staff, officials, players, and families know that sick individuals should not attend the youth sports activity, and that they should notify youth sports program administrators (such as the COVID-19 point of contact for your program) if they or someone in their household become sick with COVID-19 symptoms, test positive for COVID-19, or have been exposed to someone suspected or confirmed to have COVID-19.
Second, close off areas used by a sick person within the last 24 hours and do not use these areas until after cleaning and disinfecting them. For outdoor areas, this includes surfaces or shared objects in the area, if applicable.
Third, in accordance with state and local laws and regulations, youth sports organizations should notify local health officials, youth sports program staff, umpires/officials, and families immediately of anyone with COVID-19 while maintaining that person's confidentiality in accordance with the Americans with Disabilities Act (ADA).
Finally, if any coaches, staff members, umpires/officials, or players get sick, they should not return until they have met CDC's criteria to discontinue home isolation.